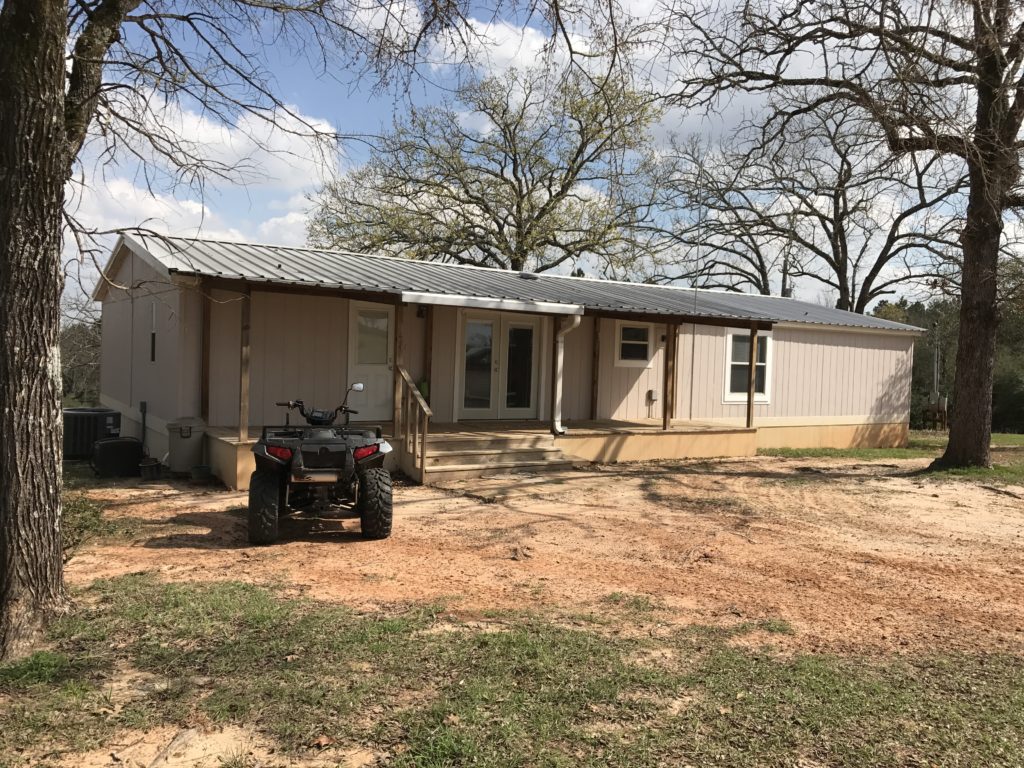 Here at Berryhill, start each day on your private porch enjoying a cup of joe and listening to the birds. Your accommodations will include a fully loaded 3 bedrooms 2 bathrooms double wide. Even though meals are complimentary with your stay, our lodging also comes equipped with a full kitchen, large fire pit and an outdoor BBQ grill station on site. So, you are welcome to bring additional food or cook your game after the hunt!
Two or Three bedrooms; two bathroom
Fireplace
Central heat and air conditioning
Large private front porches
Washer & dryer
Full-size kitchen; stove, fridge, microwave & deep freeze
Meals provided
Good cell reception
Large fire pit
Outdoor BBQ grill
Two Days, One Night / Check-In: 9 AM / Check Out: 4 PM  
*Additional nights optional, Please contact for details.*
Beginner Hunter's Welcomed!

Marksmanship instruction is available on-site during your stay!

A Must!

Ensure weapon sight-in before going out to hunt.

Missing Something?

Don't sweat it! Berry Hill has a large assortment of weapons and ammunition available for rent.
Transportation of trophy kill from the field to the dressing area is provided.

Caping and quartering are provided.

Local Taxidermist is available for your convenience at an additional cost.