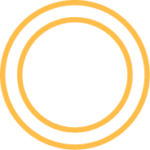 Meat Hunt
$799
Trophy (less than 31")
$2,950
Bison/Buffalo Cow
$3,450
*Rates are all inclusive with the exception of our $150 daily guide fee.
*Meat hunts are available to add to management or trophy hunt, $1500 minimum for weekend hunts.
The axis deer is an Indian native but was introduced to Texas in 1932. It wasn't until 1988, free-ranging herds were established in 27 counties of central and southern Texas. Today axis deer can be found in India, Nepal, Sri Lanka, and Berryhill Exotic Hunting Ranch. Axis deer tend to be cautious. This deer is exceedingly vocal and will alert the herd if your presence is detected. This could be detrimental to your hunt as you must remain undetected or you could alarm the herd.
The axis is a member of the cervids family, meaning they shed their antlers yearly. They can shed at any time during the year so in one herd of adult males, you may find a newly shed buck, a hard-horn buck and a buck in velvet. They have relatively large antlers considering the size of their body. The axis deer produce lean meat with 0.2% fat or less. They have a primary diet of grass, weeds, and forbs. Axis is widely praised as the best game meat on the planet. It has been noted that axis venison is the most superb in the world. Don't take our word for it, book your hunt today and see for yourself!